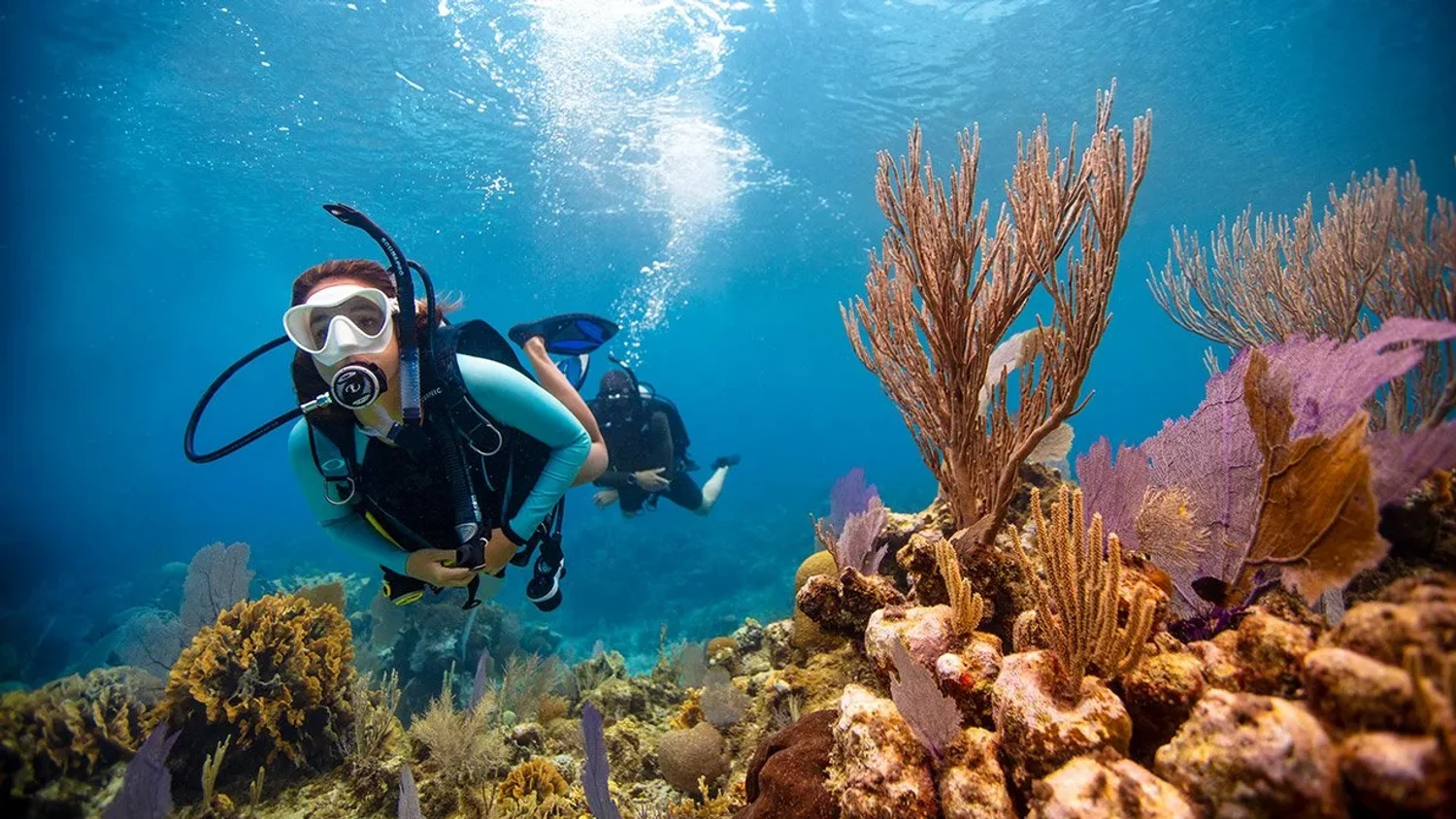 PADI Open Water Diver (OWD)
Price:
$550++
Duration:
3-5 Days
The PADIOpenWaterDiver course is one of the most popular and widely recognized scuba diving certification courses in the world. It's designed to teach individuals the fundamental knowledge and skills needed to become a certified recreational scuba diver.
The PADI Open Water Diver course is an exciting and comprehensive introduction to scuba diving, and it opens the door to a world of underwater exploration. After completing this course, you'll be prepared to embark on diving adventures in various dive destinations around the globe. It's the first step in your scuba diving journey, and many divers find it to be a rewarding and unforgettable experience. Here's an overview of what you can expect from the PADI Open Water Diver course:
Prerequisites: To enroll in the PADI Open Water Diver course, you generally need to be at least 10 years old, be in reasonably good physical health, and be comfortable in the water. You may also need to complete a medical questionnaire to ensure you don't have any medical conditions that could affect your ability to dive.
KnowledgeDevelopment: You'll learn about the basic principles of scuba diving, including dive physics, physiology, equipment, and safety procedures. There are 5 sections to complete with a small exam at the end. This knowledge development portion will be completed through self-pace E-learning, which can be done prior to your arrival.
ConfinedWaterTraining: You'll practice essential scuba skills in a controlled environment our lagoon. These skills include mask clearing, regulator recovery, buoyancy control, and emergency procedures. Under the guidance of our certified PADI instructor, you'll become proficient in these skills.
OpenWaterDives: You'll apply what you've learned in the classroom and during confined water training in real open water settings. You'll complete a minimum of four open water dives, during which you'll demonstrate your ability to dive safely and comfortably.
Duration: The PADI Open Water Diver course typically takes a few days to complete. It can very person to person but normally it takes 3-5 days.
Certification: Upon successful completion of the knowledge development, confined water training, and open water dives, you'll receive the PADI Open Water Diver certification. This certification is recognized worldwide and allows you to dive independently with a buddy to a maximum depth of 18 meters (60 feet).