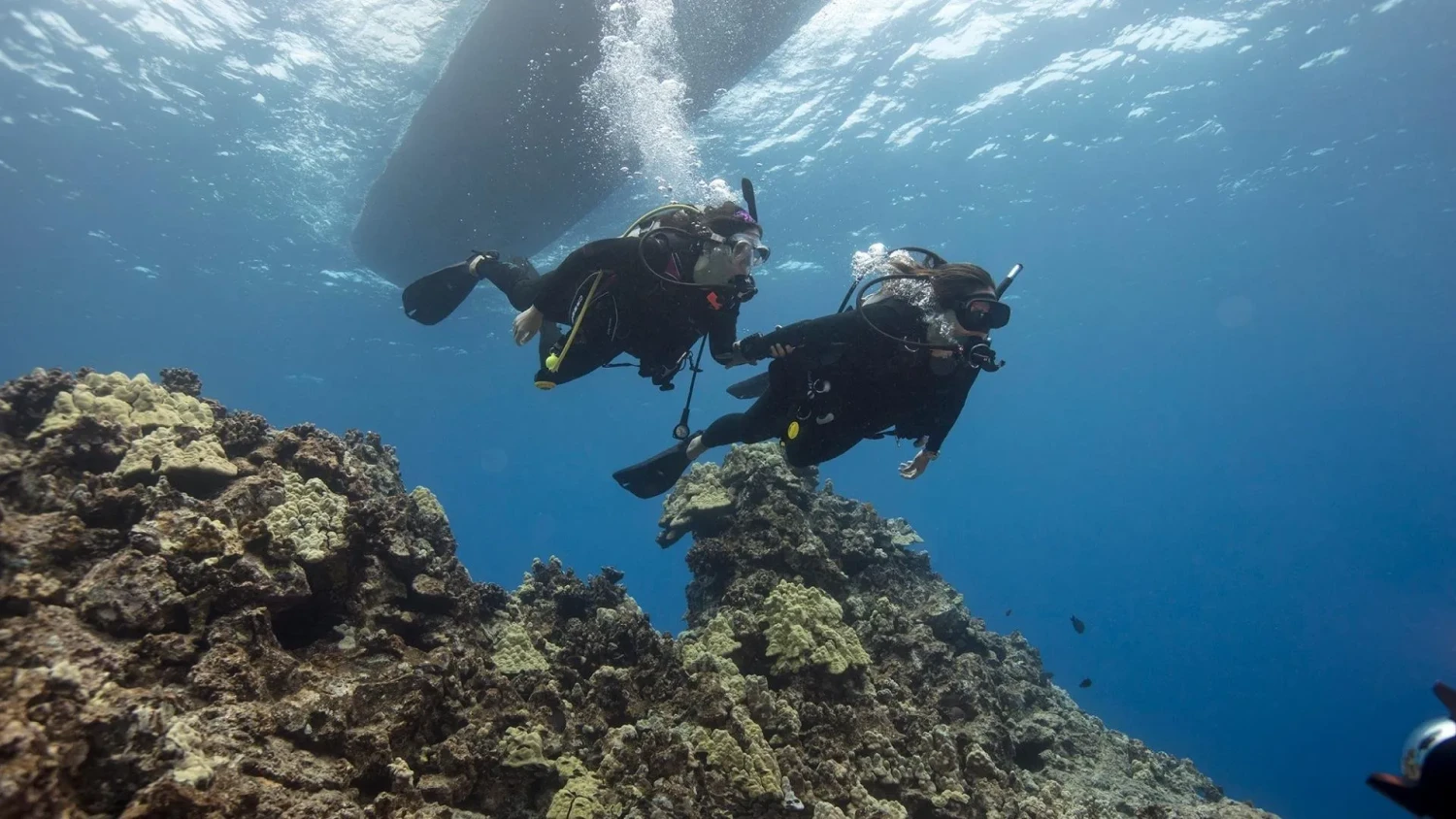 Discover Scuba Diver (DSD)
Price:
$130++
Duration:
1 Days
The DSD program is designed for individuals who have little to no prior scuba diving experience but want to try scuba diving to see if they enjoy it before committing to a full scuba diving certification course. PADI DSD experiences are a great way for beginners to dip their toes into the world of scuba diving and decide if it's a hobby they want to pursue further.
Here's what you can expect from a PADI Discover Scuba Diving experience:
Requirements: Participants typically need to meet some basic health and fitness requirements, and we will ask you to complete a medical questionnaire to ensure that you are fit for scuba diving.
Introduction: The program begins with a brief orientation and introduction to scuba diving. This includes information about the equipment, basic diving principles, and safety guidelines.
ConfinedWaterDive: Participants will have the opportunity to practice basic scuba diving skills in our lagoon. An experienced PADI instructor will guide you through these skills, which may include clearing your mask, regulator recovery, and buoyancy control, once these are completed you will go for a short dive within the lagoon.
OpenWaterDive: After the confined water session and short dive, participants get a chance to experience a real open water dive from the boat for an addition fee. This dive is conducted in the ocean on a suitable dive site with conditions appropriate for beginners. The depth and duration of the dive will depend on your individual comfort level.
SupervisedExperience: During the open water dive, you'll be closely supervised by our PADI instructor, who will ensure your safety and assist you as needed. You'll get to explore the underwater world, observe marine life, and experience the thrill of scuba diving.
NoCertification: It's important to note that the Discover Scuba Diving experience does not result in a scuba diving certification. It's a way for people to sample scuba diving without committing to a full course. If you decide you want to become a certified diver, you can enroll in a PADI Open Water Diver course, which builds on the skills introduced during the DSD experience.