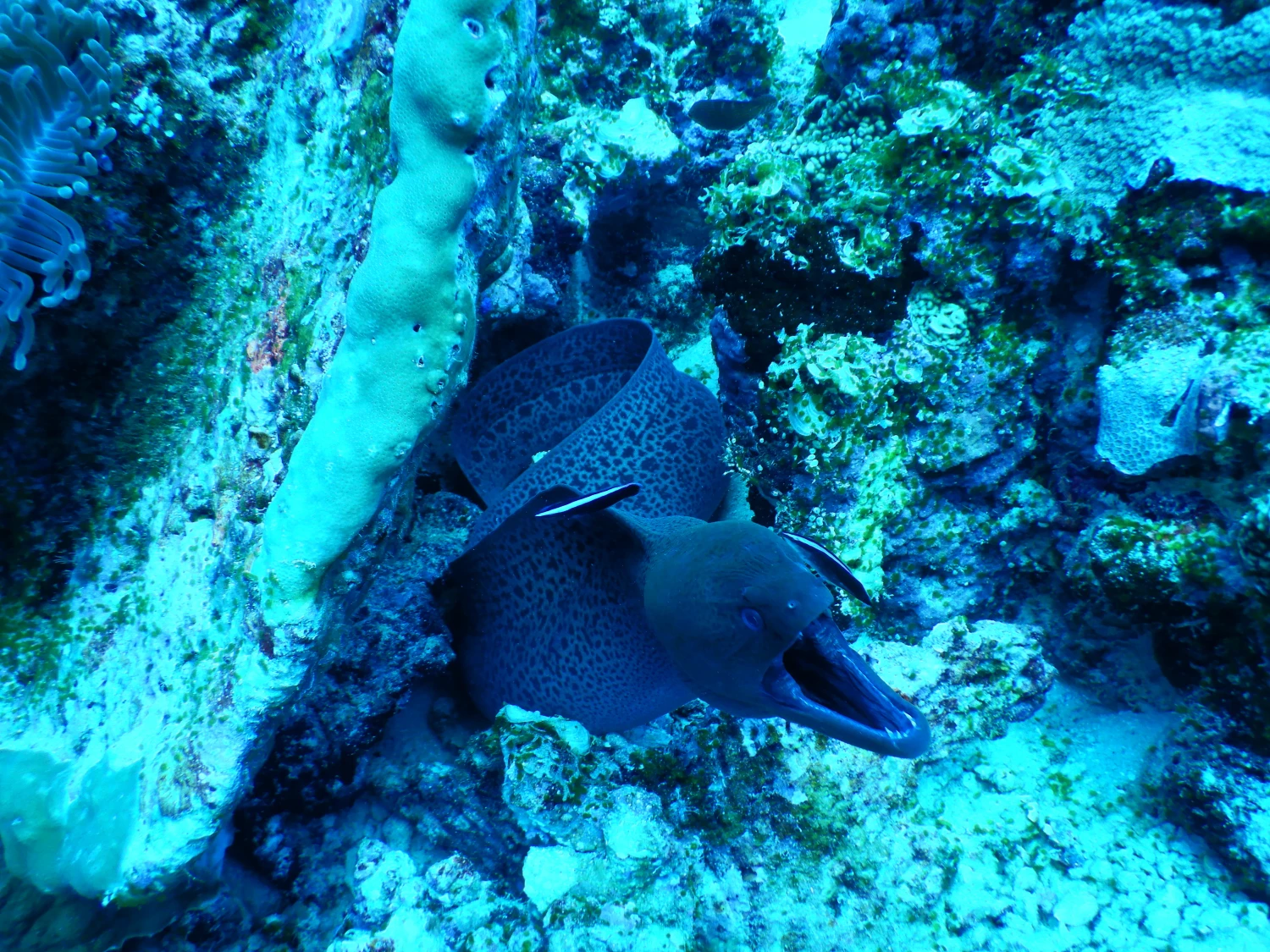 Dhigurah Thila
Dhigurah Thila a medium sized stunning underwater pinnacle just 7 min from Dhigurah Island.
Here'swhatyoucanexpectwhendivingatDhigurahThila:
TopographyThis site is a rather long underwater pinnacle, characterized by its underwater landscape, featuring big overhangs covered with soft corals and gorgonian fan corals.
MarineLifeThe dive site is home to a diverse range of marine life. You can expect to encounter schools of reef fish, including bannerfish, butterflyfish, and fusiliers. The reef is covered with giant moray eels, hiding in cracks and overhangs. It is also known for whitetip reef sharks lying on the sandy bottom around the thila, sleeping nurse sharks, stingrays and turtles in overhangs and a group of baby eagle rays hovering above the reef. Keep an eye out in the blue for tuna and napoleon fish passing.
Depth Dhigurah Thila ranges from approximately 8 to 25 meters (26 to 82 feet), which is making it suitable for divers of different experience levels.
VisibilityThis site usually offers excellent visibility, often exceeding 20 meters (65 feet) or more on clear days.
CurrentsSince the pinnacle is lying within a channel, where an enormous amount of water flows in and out depending on the tides, currents can be strong and challenging. It's important to stay close and listen to your guide who is familiar with the conditions.